Set threshold and screen high quality customers
Customers who can unconditionally follow the rules of Chen Nongfu's angel house and agree with the cultural concept of herbal food therapy can enter the store to enjoy the food therapy service, and can obtain the improvement and improvement of the body brought by herbal diet soup.
The brand does not provide God service consciousness, the customer is not God, is a relative.
Customers must be positive energy, responsible and loving. They are people who dare to change themselves and devote themselves. Otherwise, please stop.
First fill in the form, pat the plain Yan Zhao, and then drink the soup. After drinking the soup, you should take exercise. There should be no excuse and reason to shirk. Once you start, you should not interrupt without any reason. If you interrupt, you will not be refunded. All activities should follow the supervision and guidance of the health manager. There should be no bad mood or temper tantrum.
Only by maintaining a high degree of recognition of culture and rules can customers enjoy the best service and soup, and can they obtain great physical and mental benefits.
Technology culture is the foundation of brand power
The world's leading 65 ° With low-temperature extraction technology, the herbal food therapy soup processed with top-level Chinese herbal medicines for more than 6 hours integrates the efficacy of traditional Chinese medicine and the taste of nutrient soup. It has changed from "good medicine bitter taste" to "good medicine delicious". It is a delicious food soup with rich nutrition and significant efficacy, which can be drunk by everyone and loved by children and old people.
The effect is so fast that it takes ten minutes to get results. No matter which customer can come to check it in person, this is the real effect, not the exaggeration and exaggeration of propaganda.
50% of the customers took their relatives and friends to the store for soup the next day, 65% of the customers had a good reaction on the same day, and 90% of the customers had results within three days. All kinds of real feedback can be found everywhere.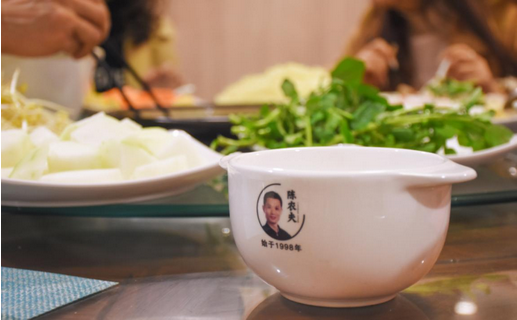 Customer sharing, continuous trust
Don't brag about the effect of the soup, the effect is good or bad, customers feel it, whether it is good or not, the person who drinks the soup has the final say, does not preach, has no dogma, does not deliberately guide the customer's approval of the soup, and gives the initiative to the customer, so that the customer will feel the effect more truly, no matter whether it is effective or not, they will especially trust this brand.
Make the theory of traditional Chinese medicine stupid
Traditional Chinese medicine can be simplified, simplistic and common sense, from three-year-old children to 100 year-old people. Food therapy and health preservation has become as natural as breathing, as common as sunshine, and become the basic common sense of life that can be used by oneself.
Herbal diet therapy and health preservation method is a simple and easy to understand theory of food medicine in traditional Chinese medicine culture. It eliminates the hard to understand theory of traditional Chinese medicine, and applies the cultural theory of food medicine to the daily three meals a day. It is a common sense of life and health that everyone can understand and know. Everyone can guide the family's scientific health preservation and prevention, It has become a table food therapy that everyone can benefit from.
Unique health therapy
It is the only food medicine brand in China and even in the world, which is based on herbal medicine diet nutrition therapy, guided, supervised and achieved people's living habits, and managed to achieve people's healthy life.
"Put the focus of disease prevention on the dining table", through three nutritious meals with tonic and health preserving decoction, a little bit of health is achieved every day, so as to achieve the results of "prevention before disease" and "prevention of both diseases".
Achievement is the golden sword of all speeches
120m ² It can achieve 10 million level performance every year.
There are 10 franchise stores, 3 of which can reach this business target, and investors can visit them secretly.
Every investor must unswervingly carry out Chen Nongfu's business philosophy, management methods, cultural shaping, service regulations, style system, etc., without any violation. If we use Chen Nongfu's culture to cultivate culture, use Chen Nongfu's strength to explore strength, and use Chen Nongfu's thought to arm his thought, we can achieve the great success expected.
Strict and transparent without leek
It is responsible to both investors and customers. Strict requirements purify the franchise team, so that the overall level of the brand in the industry is in a high position.
Image requirements: bad face, bitter gourd face, widow face, unfriendly people refuse to join.
Professional requirements: those who have the professional background of MLM, MLM, direct marketing, etc., refuse to join.
Family relationship requirements: the family relationship is not harmonious will not join.
Spiritual requirements: non positive energy people, no altruism, no dedication, no sense of responsibility refused to join.
Cultural requirements: those who do not agree with Chen Nongfu culture and do not comply with the regulations of the enterprise shall not join in.
Self requirements: those who are not self-discipline, not active and enterprising, who do not try to change themselves to make them better, will not join in.