General Secretary Xi Jinping pointed out that "promoting Chinese medicine to the world".
This requirement is of great significance for carrying forward the excellent traditional Chinese culture, enhancing national and cultural self-confidence, promoting mutual learning among civilizations and the common feelings of the people, and promoting the construction of a community with a shared future for mankind.
To promote the development of traditional Chinese medicine culture and go to the world, we must first solve the problem of "health"
To study the source of disease, we should start from the health trilogy of "prevention, treatment and maintenance", and truly achieve "prevention is greater than treatment, and health preservation is more important than life-saving"
      TCM is the earliest and most scientific nutritionist, scientist and educator in the world.
After more than ten years of research, I found that traditional Chinese medicine, like an educator, earnestly teaches us how to treat diseases and how to make our bodies healthy
Finally, the combination of traditional Chinese medicine, nutrition and Culinary Science into one, to make a healthy vitality formula of traditional Chinese medicine diet.
Through 65 ℃ fermentation temperature and low temperature extraction technology and equipment, it avoids the damage of high temperature on the effective ingredients of food and medicinal materials, and protects and extracts the effective ingredients, so as to promote the maximum absorption and utilization of the effective ingredients by human body.
      According to the principle that medicine and food share the same origin in traditional Chinese medicine culture, the prescription of vitality energy is injected into the medicated diet. Taking traditional Chinese medicine dietotherapy three times a day will not bring huge economic burden to the people and do not need to spend too much time.
We can solve the big problem of "health" from the source of "disease".
In the stereotype of traditional Chinese medicine, "only good medicine tastes bitter". Through modern improvement, it has finally realized "good medicine and delicious", and the medicinal diet has become delicious, which is more conducive to the promotion of traditional Chinese medicine culture.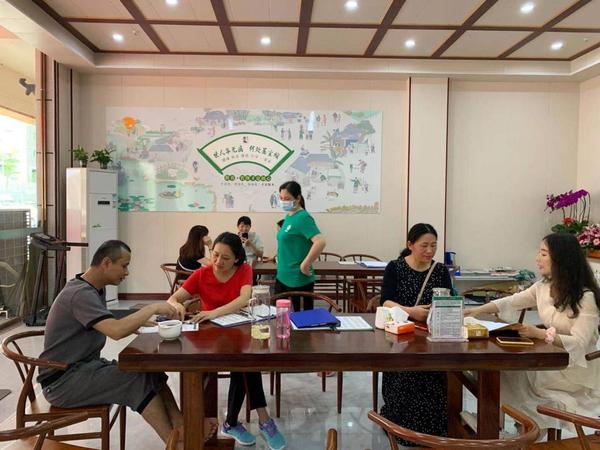 Medicated diet not only has high nutritional value, but also can prevent disease, recuperate disease, keep healthy and prolong life. After testing, 50% of the population took medicated diet on the same day, and the effect was effective on the same day. 90% of the population, within three days to see the effect.
Traditional Chinese medicine diet is a popular health brand, the founder of love, sense of responsibility, not for the purpose of profit, only to contribute their own strength, let the public benefit from health.