Originally wanted to start a business to join traditional Chinese medicine dietotherapy, but was rejected by the brand side.
It's really a wonderful flower to send money to a brand
But is this the most wonderful thing,
The reason why I was refused to join was that "those with disharmonious family relations would not be authorized"
I'm surprised!
So, find the brand side theory, they give the result is like this
We are a brand of positive energy, and also a place where positive energy people gather
If one's family relationship is not harmonious, this is negative energy. How can people with negative energy spread positive energy?
Let me deal with the disharmony of family relations, and then talk about joining in.
This wave of operation, I am convinced, OK!
After several understandings, in addition to this wonderful condition, there are also many "harsh conditions" for joining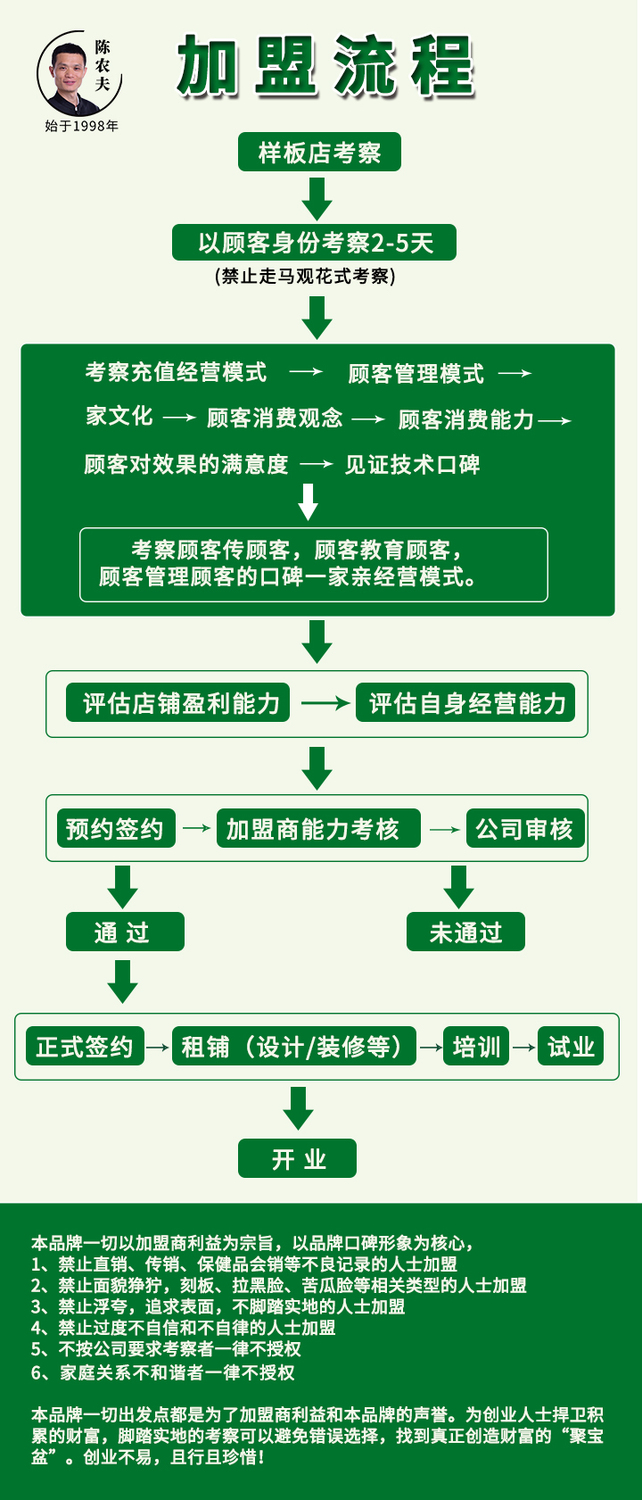 Chinese medicine dietotherapy merchants said that their joining assessment criteria are very strict( As shown in the picture)
What are the wonderful conditions of TCM health brand?
If the conditions for joining do not meet, it is useless to smash with money.
Before joining in, we should first check the effect of medicated food in person, and don't cheat.
Camouflage oneself, personally go to the store as a customer to test the effect of dietotherapy, investigate the recharge business model, customer management mode, family culture, customer consumption concept, customer consumption ability, etc.
After passing the examination, I still agree with the therapeutic effect and the company's culture, and then talk about joining in.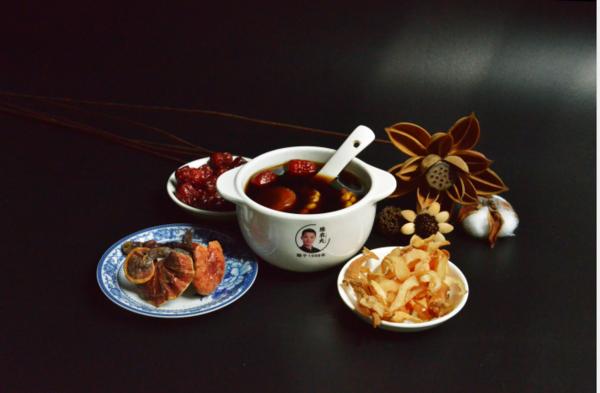 (3) Assess the ability of franchisees
The greater the energy, the greater the responsibility. Only in this way can we shoulder the responsibility of people's livelihood and health. Therefore, it is necessary to assess the ability of franchisees to manage and operate stores and their own profitability.
(4) The unsuitable person does not authorize
It is forbidden to join in the direct selling, pyramid selling and health care products marketing;
Forbid ferocious, stereotyped, black face, mean face, bitter gourd face and other related people to join in;
Those who are boastful, impractical, opportunistic and not down-to-earth are prohibited to join in;
Those who are overconfident and self disciplined are forbidden to join in;
Those who fail to assess according to the requirements of the company shall not be authorized;
Traditional Chinese medicine health and food therapy brand is based on conscience, love and sense of responsibility. It is not only a cause, but also a responsibility to do a good job for the country and the people, seize the opportunity to invest in health preservation. From the perspective of the general environment, health industry is a sunrise industry in the future and will never fall behind.