From April 8 to April 14, Chen Nongfu "angel school" was organized in Wanke Jinyu, Dongguan" Chen Nongfu's cultural interpretation, health management implementation, Chinese Medicine Museum, angel community, elderly hospital, garden base daily operation method, daily customer service, store cultural experience, and personal work experience sharing "Theme training meeting.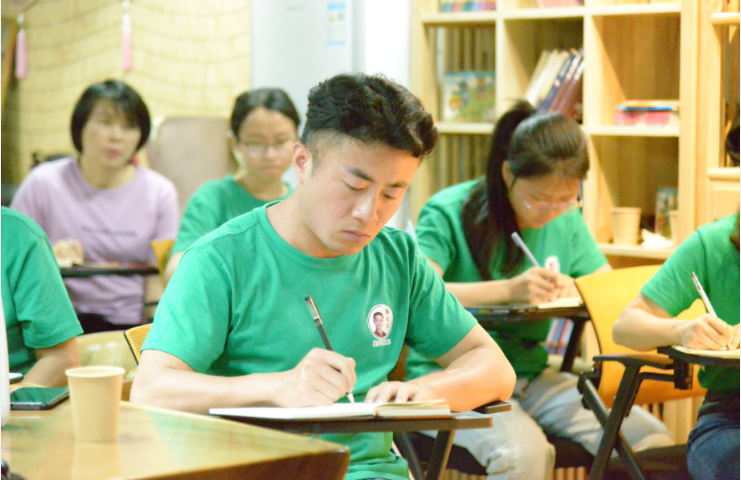 Person in charge of Dongguan No.5 branch Deng Yuxin Representative of Zhuhai store Qian Xin Representatives of Wenshan seven stores Gao Xilong, Liu Lingling, Xu Yanying, Xie zhengju, Tong Xianrong, Peng Rongmei, Hu zhouya, Zheng Suying, Shen Mei, Wu Yanrong, Wu Fuqiang, Wu Fumin, Hu Xiaojie Participated in the training. This training explained in detail the detailed operation mode of each major industry chain plate involved in Chen Nongfu Angel community "Six free, one big platform", the six free are: free pension, free medical care, free birth, free education, free health management, free life management, one big platform is angel platform. After listening to the detailed explanation given by Cai Lin, the chief trainer, all the people present clearly defined the online and offline integrated intelligent life ecological chain that chennongfu brand is building. In particular, Wenshan, Yunnan Province, has landed most of the industrial chains of the ecological chain. Taking Yunnan Wenshan as a pilot, it is gradually extended to the whole country.

Cai Lin, the chief tutor of the headquarters, Cai Yan, the head of Tianjiao Yufeng store, Tian Haiying, the head of Jinyu Huafu store, and Hu Xiaojie, the gold medal health manager of Wenshan first store in Yunnan Province, shared the implementation of family culture and the implementation of health management details of major recuperation cases. Chen Nongfu, founder of the brand, Ding Xiujuan, head of national stores, Liu Bo, director of Dongguan, and ye Chen, member of the headquarters Guidance Group, attended the meeting. The training content revolves around how to manage the health of others. The starting point of a series of "wonderful flowers" management rules formulated by the brand is altruistic. All the people of our brand do not act as good people on the surface, but only do really good people who really care for them. Real health does not need to spend money. Reasonable meals, moderate exercise and good mood are the starting points, These are the real "immortal water" of health. Chen Nongfu brand has been practicing the spread of this concept.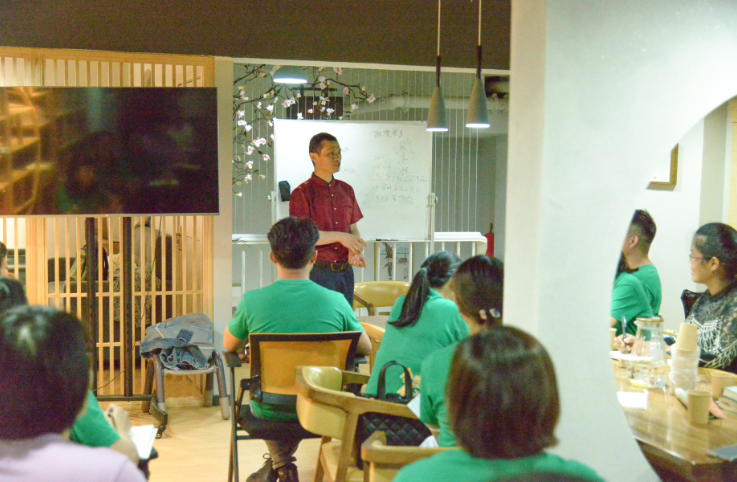 Chen Nongfu said: in our work, we should be kind to others, have fun with others, fall in love with every customer, change our life, be a person of value to society, and dare to make promises and fulfill our promises in our daily work. When talking about the elder's home, we should not only keep our dream no matter how old we are, but also build an angel's home for the whole society, Let Chinese medicine dietotherapy go to the whole world.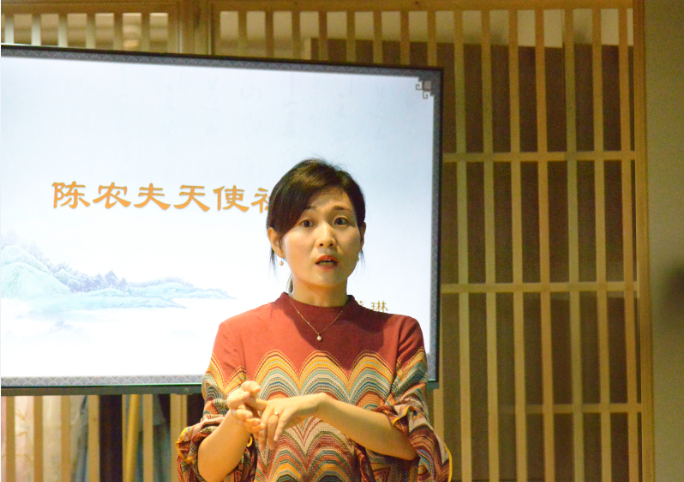 Around Cai Lin "To study and implement the thought of Chen Nongfu's family and strengthen cultural confidence" For the theme of training and learning content, from the ideal and belief "Calcium supplement" On the construction of work style and working methods "Taking the scriptures" On strengthening cultural confidence "Iron heart" Three aspects were shared and exchanged with you. Various stores in Dongguan have launched Angel schools and angel stage, which are welcomed and joined by many consumers.

Ye Chen's training content centering on the theme of "Tuoke" enables colleagues to break through, dare to speak, dare to invite, and dare to trade outside, so as to gain confidence in the actual combat process. Three seeds were planted in Tuoke Cherish every encounter; I firmly believe that this soup can help him; Firmly believe that the next is family. With the method and belief, we quickly spread the concept of health, and broke through our own practice.