Why is the traditional Chinese medicine dietotherapy soup so effective?
  QR code five
Time of publication: 2021-04-15 09:55
In 1998, he made food and breeding research and development day and night with all his wealth, protected the health of others by sacrificing his own health, and nourished the life of others with his own life;
In the past 22 years, from keeping children from getting sick to keeping everyone from getting sick, this responsibility runs through the whole process;
Never rely on title or background;
Don't rely on celebrities and experts;
From R & D to promotion, we have been sticking to it since 1998,
Wherever you go, let it be inspected!
Such brand confidence and cultural self-confidence are based on technical self-confidence. Herbal diet soup meal breaks through the two major barriers of traditional Chinese medicine technology
Turning "bitter medicine" into "delicious medicine",
Changed the taste of Chinese herbal medicine, so that the elderly and children love to drink, can drink, are accustomed to drinking.
Traditional Chinese medicine theory will be simplified to promote the daily table culture, so that
Everyone knows Chinese medicine, everyone can be compatible
Everyone can understand the theoretical basis of diet therapy and health preservation and apply it to themselves.
It improves the efficacy of Chinese herbal medicine.
Using advanced
sixty-five
°
Low temperature extraction technology
Most of the essence of Chinese herbal medicine is retained, and the effect of Chinese herbal soup is improved to 10 minutes.
From the macroscopic point of view, why is diet nutrition better than medical treatment?
Faster than medication?
Because it is the vitality and nutrition compatibility of intangible material and tangible material.
Such nutritional compatibility is far better than Western pyramid nutrition, which is why we must insist on drinking diet soup.
Food doctors pay attention to eating one third, drinking one third and empty one third
The philosophy of "emptiness" is particularly important, because it is the time to reduce the burden on the stomach and intestines and empty the stomach, so that the stomach is relaxed and the body is relaxed.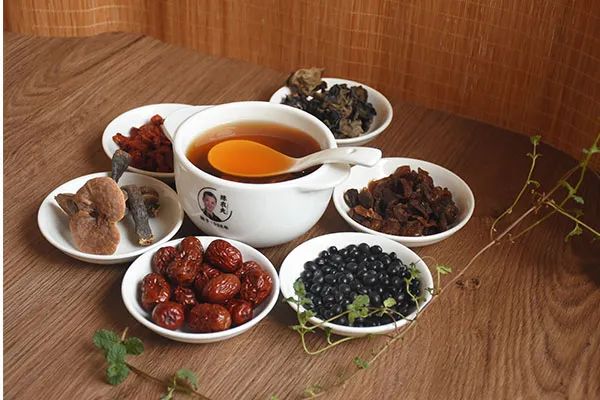 This can ensure that the body gets enough nutrition, but also can ensure that there is no additional burden on the body.
Therefore, it is suitable for all people, from three years old to 80 years old, who can get physical benefits from diet therapy regimen soup, so as to achieve the purpose of strengthening body and prolonging life.