Who has conquered the free access to health, who has overcome the health problem.
TCM is the earliest and most scientific dietotherapy nutritionist, educator and scientist in the world. Traditional Chinese medicine, nutrition and cuisine are combined to make medicated diet, which is beneficial to health. As early as ancient times, there was a Chinese medicine dietetic diet medical college to cultivate human health. It is equivalent to the medical nutritionist now.
The effect of traditional Chinese medicine diet depends on the quality of the food materials. In strict selection of food materials, wild medicinal materials are used. If wild medicinal materials are not found, top-level and optimal medicinal materials will also be found, accounting for 80% of the wild herbs and 20% of the top-level medicinal materials.
The traditional Chinese medicine diet is bitter and astringent and hard to drink. Even if the effect of traditional Chinese medicine diet on health preservation is good, no one will pay attention to it. After 17 years of research, on the basis of retaining the nutrients of traditional medicated diet, we have changed "good medicine bitter taste" into "good medicine and delicious", making medicinal food delicious, even children love to drink it.
Every day, medicated food is used instead of meal. Medicine can borrow food power and food can help medicine. The two complement each other and complement each other. Medicated diet not only has high nutritional value, but also can prevent disease, recuperate disease, keep healthy and prolong life. After testing, 50% of the population took medicated diet on the same day, and the effect was effective on the same day. 90% of the population, three days after the effect. Welcome to test the effect of medicated diet.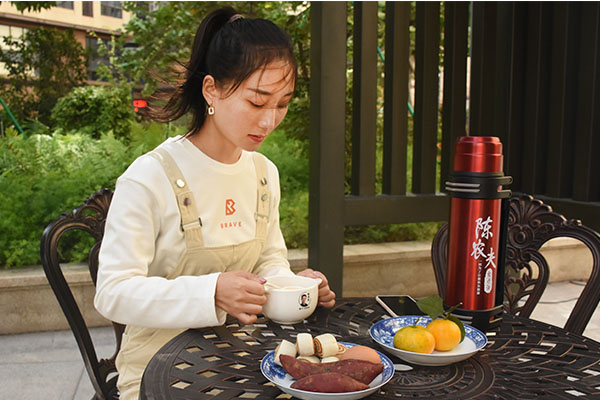 In addition to the traditional Chinese medicine diet supplement nutrition, also need to exercise every day, exercise can improve the metabolism of the body, according to the biological law of "use, waste, retreat", long-term adherence to exercise, can enhance the function of the organs, as the body is full of vitality, so it can delay aging, healthy and long life.
Long term depression, unhappiness, anger, etc. in the heart, not only will there be some abnormal mood, but also many uncomfortable symptoms on the body, which may lead to dizziness and fatigue, loss of appetite, insomnia and dreaminess, and in serious cases, diseases or self mutilation will occur. Share the happy or unhappy things with the health manager. With the help of the health manager, help you out of the negative emotions, out of the haze, embrace the positive energy, and be happy every day.
Tangible and intangible substances are the nutrition formula of vitality, namely "nutrition", "kinematics" and "psychology" Health refers not only to physical health, but also to mental health. As long as the three disciplines are well done, human body and psychology can obtain health.