Disease is a kind of illusion. Farmer Chen said that "there is no disease in the world, and people are bothered by it.".
Disease is a matter of nutrition, of emotion, of exercise.
Is it terrible to get sick? Terrible. Disease makes the body fall into pain, the family into the mire, life into darkness.
However, illness is one of our best friends. It is a real signal to you that something is wrong with your lifestyle or your emotions.
Treat it with a correct attitude, feel the disease enlighten you, find an effective way to change it and solve it. Disease will become your experience and become your health think tank in the future life, so that you will not fall behind and suffer losses in this matter.
Health is precious, but health is not expensive at all.
Many people spend 80% of their life's wealth on raising doctors, but they are not willing to change their living habits to keep fit. When the disease really comes to you, you have no time to raise a doctor or a chance to keep fit. Therefore, if you want to have a healthy body, you should first have a smart brain willing to make long-term planning. Now we should thoroughly change our living habits, start from the daily three meals, and achieve healthy diet and health preservation.
Real health is not health products, not drugs, not medical treatment, but our three meals a day. Nutrition and healthy meals, moderate exercise, relaxed mood, these three elements are always healthy "immortal water".
The significance of TCM dietotherapy is to turn food into the best medicine.
Why is nutritional diet better than medical treatment? Faster than medication?
Because it is the vitality and nutrition compatibility of intangible material and tangible material.
Food medicine replaced medicine with food, and health care replaced medicine. Medicine and food worked together, turning "good medicine bitter mouth" into "good medicine delicious"; sixty-five ° Cold extraction technology to achieve the true sense of medicine to borrow food power, food to help the power of medicine, break the traditional Chinese medicine slow effect of this cognition, to create a real source of health.
Medicated diet instead of meals, treat the diet as three meals a day, as a working meal, without spending extra money, you can get real health. With health management and emotional management, you can get unexpected conditioning effect.
Soup + emotion + nutrition + exercise can be applied to all people.
Nutrition is not medicine, but medicine, which can cure diseases. Non drugs can bring people a healthy body and let the body get rid of dependence on drugs.
It is time to say goodbye to the past thinking of relying solely on drugs to treat diseases and to stay away from the misunderstanding of public nutrition.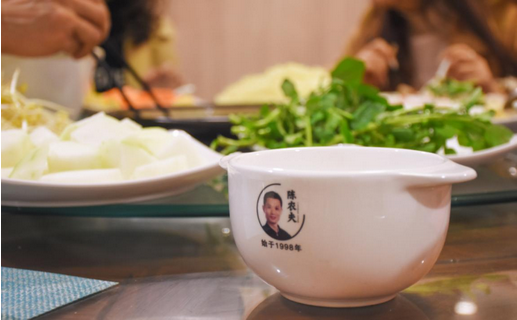 Nowadays, herbal food therapy and health preservation has sprouted and grown in more than 100 large and medium-sized cities in China. With the support of the national health environment, the driving force of the traditional Chinese medicine industry is becoming more and more obvious, and the investment wind vane is gradually closing to the traditional Chinese medicine and food therapy industry. More and more people with lofty ideals contribute their own strength to the health cause of the whole people!