Life has a period, health is priceless
There is such a story: success and wealth left home together, health secretly followed behind, not careful, health was found by success and wealth, asked "health, why do you always follow me"!
Health says, "no matter where you go, I will accompany you wherever you go, because you can't leave me. But if you don't want to be healthy, no matter who you are, you will soon lose your life and vitality. "
This story tells us: It's not because you succeed that you have wealth and health, but because you have health, you can achieve success and keep wealth. It is said that health is like the number one. Wealth, career and family are all zero. Only when one is stabilized can there be countless zeros. Otherwise, there is nothing.
No disease is not health
The foundation of all this is to have a healthy body. In most people's eyes, no disease seems to be health, in fact, this is a negative health concept, no disease is not equal to health. At present, the most advanced medical equipment can only detect known and existing diseases, but not those that have not. Data show that 90% of the population in China is in the sub-health industry, and there are many chronic diseases.
Origin of TCM health preservation
Traditional Chinese medicine (TCM) is a traditional Chinese learning which integrates the essence of Yi, Buddhism, Taoism and Confucianism. TCM is the earliest and most scientific dietotherapy nutritionist, educator and scientist in the world. The core values of traditional Chinese medicine (TCM) are the nutriology of all human beings, which are understood and refined by everyone. It is also the transformation process from tangible material to intangible material.
Under the guidance of the theories of traditional Chinese medicine, Culinary Science and nutrition, herbal food is a kind of food with certain color, aroma, taste and shape, which is made by matching traditional Chinese medicine with some food with medicinal value and adopting the unique cooking technology and modern scientific methods in China.
With the rapid development of science and technology, we have overcome three major problems on the basis of traditional medicinal diet!
Conquer one: international advanced technology
People think that the effect of traditional Chinese medicine is slow. In the traditional Chinese medicine diet, Chen Nongfu strictly selects the ingredients, all of which are wild herbs. If there is no wild medicinal materials, he will also find the top-level preferred medicinal materials, with the proportion of 80% of the wild herbs and 20% of the top-level herbs.
Traditional medicated food is boiled in high temperature, many nutrients have been lost, so the effect is not ideal. Now, in terms of technology, 65 ℃ fermentation temperature and low-temperature extraction technology and equipment are used to avoid the damage of high temperature on the effective ingredients of food and medicinal materials, while protecting and extracting the effective ingredients, so as to promote the maximum absorption and utilization of the effective ingredients by the human body.
Conquer two: fast effect of TCM health preservation
It is the strict selection of traditional Chinese medicine ingredients and international extraction technology to create a better than western medicine, faster than traditional Chinese medicine health medicine diet. Medicated diet is the combination of medicine and food. It takes medicine as food and takes medicine instead of meal every day. Medicine can borrow food power, and food can help medicine. The two complement each other and complement each other.
Medicated diet not only has high nutritional value, but also can prevent disease, recuperate disease, keep healthy and prolong life. After testing, 50% of the population took medicated diet on the same day, and the effect was effective on the same day. 90% of the population, three days after the effect. Welcome to test the effect of medicated diet.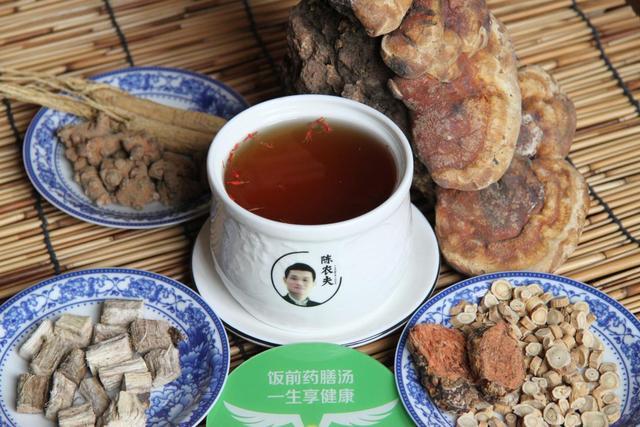 Conquer three: turn the "bitter medicine" into "delicious medicine"
We all know that traditional Chinese medicine is bitter and astringent, and its taste is bitter and astringent, just like the traditional bitter herbal tea. Even if the effect of traditional Chinese medicine diet on health preservation is good, the bitter taste is like a "roadblock", which hinders people's "in-depth" understanding of medicinal diet. After 17 years of research, on the basis of retaining the nutrients of the traditional medicinal diet, we changed the "good medicine bitter taste" into "good medicine delicious", making the medicinal food delicious, even children love to drink it. Traditional Chinese medicine diet health, every day with medicine food instead of food, health is hidden in the daily three meals a day.
Health is not a place for businessmen to get rich. Health is not to make the market bigger, but to be small. Health is not about high technology, and then people pay for it. Health is not about making money by using people's needs to develop products. Health is not to achieve one's ambition, but to achieve the health and happiness of all mankind.