What's different is innovation? Is it a gimmick? Is it faith? Is it the pattern? Or narrow thinking?
Is it the crazy imagination of the brand side or the blind pursuit of the franchisees that the brand can achieve great success despite of the conventional business model?
Or are people stupid with money?
The business world is dangerous. If you make a mistake, you will lose everything. If a brand breaks through all difficulties, it will rely on a cavity of solitary courage. Will its future be prosperous or in danger?
Just as "it's a crime for female artists to get fat". As a brand, it's also a crime to ignore the rules, and it's a self destruction of commercial value. But it's so arrogant and uninhibited. Is the current prosperity a false appearance or a new land with holes in it?
I hope the brand can reflect on several crimes and look back on the other side:
1. Image discrimination: license to join even to see the photo review, "bitter gourd face, widow face", "unfriendly face" and other related faces are not authorized! First time to see such a wonderful enterprise!
        2. Without packaging, the company is dilapidated, experts and professors are not engaged in image packaging, and even the plaques and certificates that most enterprises are keen on are not engaged in. They say that they disdain packaging and rely on technical strength. Is this narcissistic or irresponsible to franchisees? It's your business to live and die. Franchisees want to create trust through these appearance things. Franchisees need to survive, they need packaging.
3. Simplicity, minimalism is only the ideal state of human beings. Is it irresponsible for your franchisees to pursue this realm? You say that as long as the technology is good and the reputation is good, you don't need anything. In fact, you don't admit that there are five stores that do not do well! The explanation is not 100%! If you are too minimalist, you should not be a business;
4. If you don't join the association and don't associate with authoritative organizations, is it self-cleaning or arrogant, blind self-confidence, or is it true that the technical strength and business model reach this level? In the future, facts will prove everything, and we must not succeed. Then hundreds of stores will be arrogant and confident! I think it is the founder of the company, which is not self-confident or even inferior.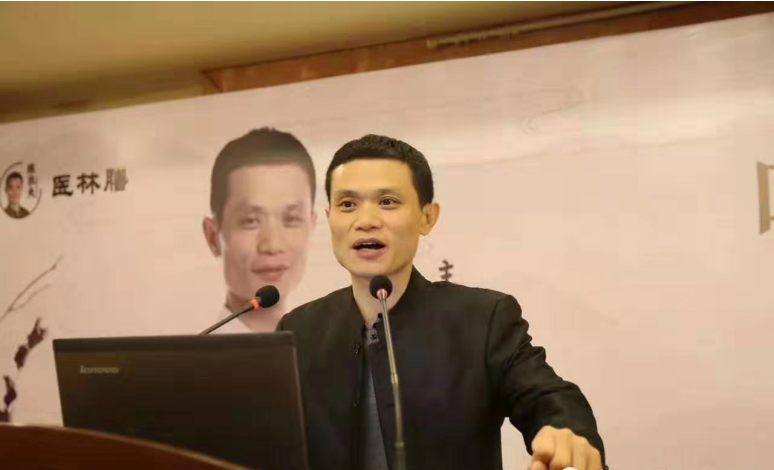 5. They do not pay attention to publicity, pay no attention to appearance and image. They do not even unify the image. They call it "word-of-mouth" is the antidote to everything. Word of mouth is omnipotent. I think it is to find an excuse for myself. It is too contrary to the commercial law. As the saying goes, wine is not afraid of deep alleys. Now is it necessary to shout? If word-of-mouth is really omnipotent, why don't you know it all over the country? If we also pay attention to the external image and packaging as other businesses do, isn't it faster to be famous? Why go to this extreme? Therefore, I said that the good technology has been wasted. Therefore, I judge that the enterprise manager is in charge of the technology and change the personnel quickly.
6. This idealistic business model is developing slowly and unrealistic. If you think about it, just as a food therapy technology, you want to use this technology to create free community pension, free extra-curricular education, and even free medical care. He also said that we should hand over the financial affairs to the society in 22 years, let the society supervise the use of it, and use all the profits for social welfare, and become a public enterprise of the whole people, This is too bloody, too whimsical, a person can really look down on everything, everything for society? It's not realistic. Maybe I'm not an idealist. Maybe I can't practice!
7. How can the enterprise develop and grow when the funds of the enterprise are put into the welfare of the whole people;
8. Those who don't run and disobey sports management don't give consumption;
9. Negative energy, emotional people do not give consumption (the slogan is negative energy people please go away, positive energy people please come in);
10. Said diet therapy has no effect, no feeling people do not give consumption;
11. People who don't pack up and don't give them money to spend;
12. If you don't deliver the goods, you'll have to go to the store for consumption, otherwise you won't pay for it (please, people don't even want to go downstairs now. If you buy a water, you have to call it a errand);
13. The elderly over 60 years old must be accompanied by their children, or their children's telephone and video related forms of consent before they can give consumption to the elderly over 60 years old. It is said to avoid suspicion. Is this to avoid suspicion or not to trust the elderly.
      Conclusion: the brand of Chen Nongfu's dietotherapy will be finished sooner or later. If you do business, you should do business well. You must make enemies everywhere! I really can't understand that it's hard to get along with others and myself. I've heard that those who join in are rich people, and those who spend money are also rich people. As the saying goes, it's right. Many people are stupid! The more people agree, the more stupid people, more money, more stupid people, more stupid people in the world!