Abstract: in 2021, we will invest in the health care center and select the health care center suitable for ourselves by investigating the project from the aspects of brand strength, project characteristics, safety, effect and word-of-mouth!
People are willing to spend millions to buy a house, hundreds of thousands to buy a car and tens of thousands of yuan to buy an LV bag. However, they seldom invest in their own health in their lifetime.
Life in the world, health and longevity is the goal of all people's dreams, high-ranking officials and nobles, all in all. Health care is to maintain health, health is to maintain life! It is the best investment to invest in health club.
There are many health care brands in the world. In order to expand their business map, many entrepreneurs try their best to advertise, publicize and attract people. Put money first and health care at the back. What's more, some health centers "hang sheep's heads and sell dog meat" to do health preservation, but their products have no effect at all.
Traditional Chinese medicine has protected Chinese people for thousands of years. Chen Nongfu said that traditional Chinese medicine is the earliest and most scientific nutriology in the world. It is also a traditional Chinese culture that integrates the essence of Yi, Buddhism, Taoism and Confucianism.
Through 17 years of research, Chen Nongfu has made a healthy and nutritious diet with traditional Chinese medicine and food as raw materials through steaming, boiling and stewing under extremely difficult conditions. Finally, the "Chen Nongfu medicated diet" was successfully developed.
Chen Nongfu's effective medicated diet, three meals a day, can help people:
1. Maintain life;
2. Physical fitness;
3. Prevention of disease;
4. Nursing diseases;
5. Prolong life
In general, it takes nearly a year or even longer to train a skillful health care practitioner. However, when you have worked hard to cultivate a very good health practitioner, it is likely to be a wedding dress for a competitor.
At present, it is also one of the major dilemmas faced by traditional Chinese medicine health centers to recruit people. It is difficult to recruit talents and brain drain. Even if there are many customers, it is difficult for the health care center to operate normally.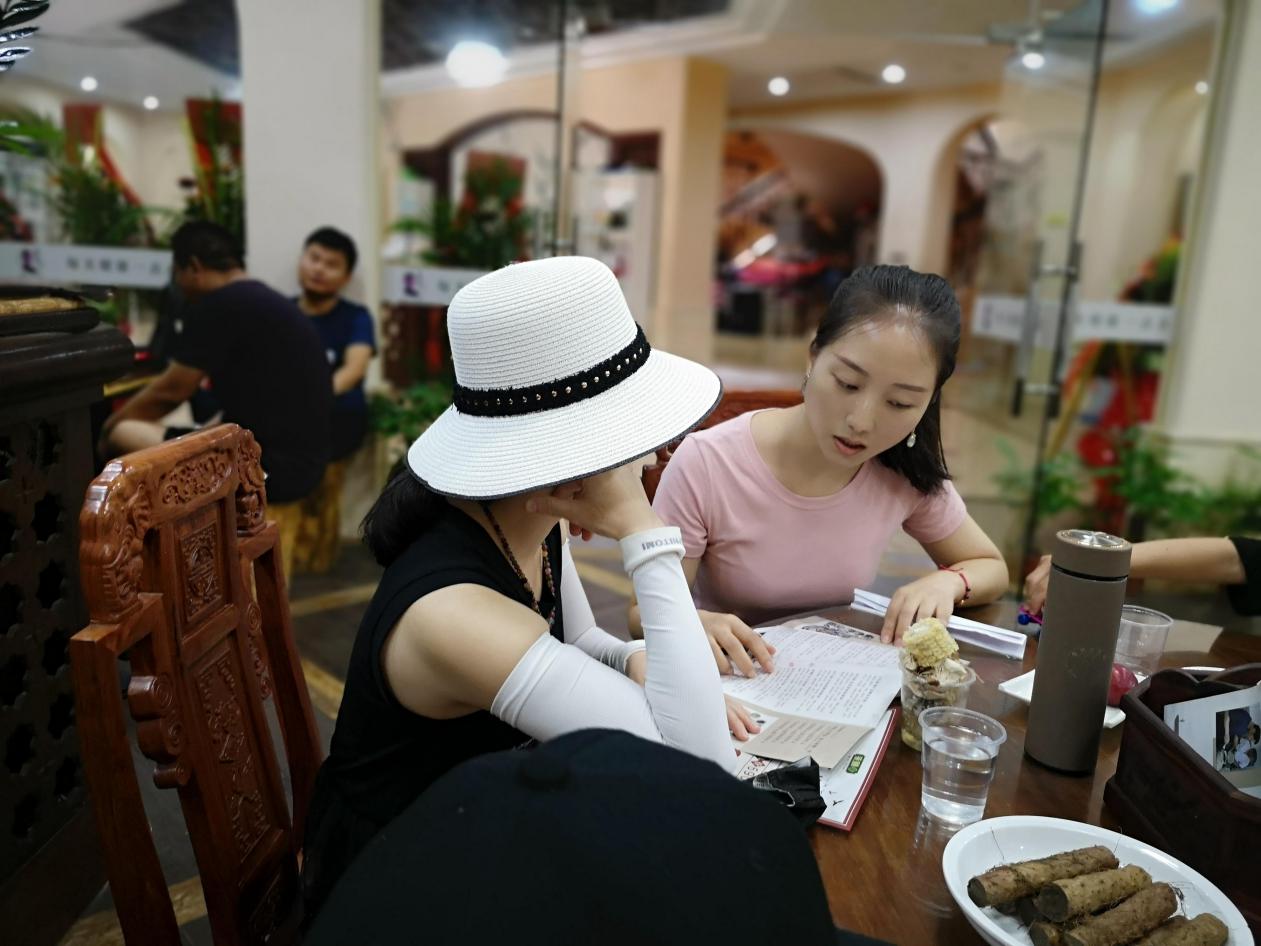 To join Chen Nongfu medicated diet health center is enough. It doesn't need to spend a lot of money to hire technicians, and it doesn't need to spend a long time training mature technicians.
People eat every day. Chen Nongfu's medicated diet is characterized by three meals a day, which takes the place of medicated diet. It doesn't need to spend extra money on health care or extra time. In line with the current urban fast life.
Chen Nongfu medicated diet, a well-known health care center, is still in line with the principle of being responsible for franchisees and investors, and has made corresponding response and decision-making according to the situation of competitors.
First of all, we will try our best to select areas where there are few competitors or no competition. For the franchise of this brand, chennongfu medicated food adopts the regional protection system. According to the scale, the small county town will decide how many chennongfu medicated food stores exist, and the big city is protected within a radius of five kilometers.
Chen Nongfu has been managing medicated food for more than 20 years and has organized more than 100 service stations throughout the country. The reputation and prestige in the minds of consumers are not comparable to ordinary small brands, so the majority of consumers will vote with their feet naturally, which is the advantages and strength of brands.