"My daughter, I just want her to be healthy and happy!"
From Hello Li Huanying
What is the most popular movie from the Spring Festival to now?
There is no better film "Hello Li Huanying" directed and performed by Jia Ling
So far, the box office has exceeded 5 billion,
Among them, the most That's what makes you cry,
"My daughter, I just want her to be healthy and happy!"
As children, we,
I always think that ordinary life is ashamed of my mother's hard work,
Always thinking, with a promising future, my mother should be happy,
In fact, we all think a lot,
My mother's wish,
It's just that the children are healthy and happy.
The outbreak of the new epidemic has raised the awareness of national health,
Affected by the epidemic, 93% of people think that life The most important thing is "good health",
74% of the cases were caused by human factors Changing the outlook on life and Price view,
This year, compared with before,
People think that compared with wealth, work, interpersonal relationships and other external things,
93% of people think "health" is the first.
If we don't have money, we can fight,
If No health , your life is about to To decline and perish 。
Health is the greatest wealth in life!
Health is a good way of life!
Healthy addition - add from the diet!
Have a healthy life concept and way,
As long as you are more healthy every day, you are truly healthy.
In Huangdi's Canon of internal medicine, it is mentioned that "Shanggong can cure the disease before it is cured, and it is called" not treating the disease already ",
So, in the view of traditional Chinese medicine Prevention of disease than Seek medical advice when sick More important.
Prevention of disease prevention lies in health preservation!
"Health preservation" is to maintain life to achieve longevity.
The combination of traditional Chinese medicine and food culture medicinal diet,
Medicated diet Food ingredients 、 Traditional Chinese Medicine Seasoning composition,
Under the guidance of traditional Chinese medicine theory,
Using the food material itself, adding curative Chinese herbal medicine to the food material,
It has the function of regulating yin and Yang, Qi and blood, physiological functions of the human organs, and a diet with the characteristics of color, aroma, taste and shape.
Medicated diet is a subject of health care, prevention and maintenance of diseases, or promotion of body rehabilitation and anti-aging.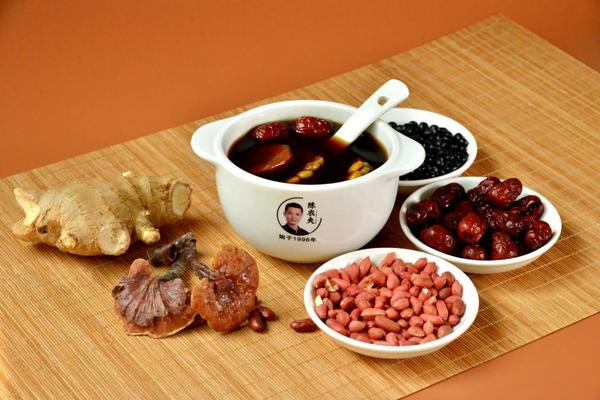 As a child, farmer Chen felt the life and death of the world,
For love, for good people, to help get rid of the pain of disease,
Based on the principle of "everything for you not to get sick",
After 17 years of research and development, we have successfully developed a functional diet,
Integrate the nutritious and curative medicinal diet into the daily three meals,
There is no extra cost and no extra time,
In line with the current simple and fast urban life,
Daily consumption can achieve the effect of conditioning, health care and health preservation,
Take medicine diet instead of meal, nutrition plus points, health plus points.
Your health, your family is very concerned!
Caring for health is caring for family!