There are eight hardships in life: life, old age, illness, death, can not ask, hate meeting, love parting, five Yin Sheng.
According to Buddhism, life is more bitter than happy
Among the eight sufferings, "disease" is bitter
"Disease" is divided into "not sick" and the disease that has appeared
Diseases that have emerged must be treated
Prevention before disease lies in health preservation
To "raise" as the main, health care is to maintain life!
Zhong Nanshan said in an interview
Western medicine focuses on control, traditional Chinese medicine focuses on conditioning, and health care focuses on prevention!
When it comes to health preservation, many people don't think so
Boasting, "no illness, why spend this money?"
Health can prevent disease!
Better health than doctors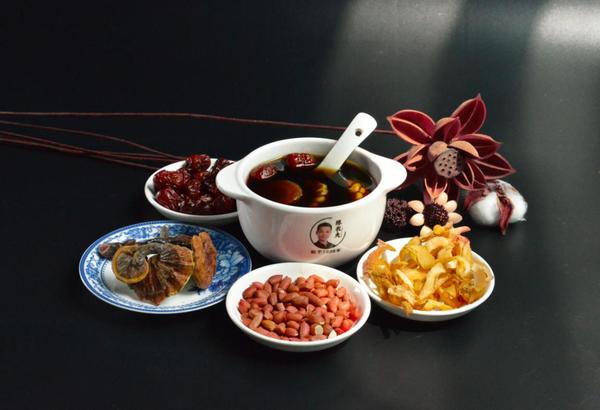 To raise instead of medicine, to medicine instead of meal
Traditional Chinese medicine is the earliest and most scientific nutriology in the world.
Chen Nongfu's medicated diet combines the physiotherapy, recuperation and diet culture of traditional Chinese medicine
The nutriology of formation (tangible + intangible).
Our food contains Intangible material nutrition and tangible material nutrition
The nutrition of intangibles has a greater impact on people's health
Maybe a lot of people don't understand intangibles
Such as protein, vitamins, minerals and other intuitive substances in modern nutrition
After absorbing tangible substances, they are converted into intangible substances in the body
Such as spirit, power, energy, etc
Chen Nongfu's medicated diet is a combination of traditional Chinese medicine and food
Take medicine diet instead of meal, and integrate health preservation into three meals a day
There is no extra cost and no extra time to take medicine instead
More health every day!
Exercise moderately every day
Exercise can promote the growth of human bones and muscles and enhance the cardiopulmonary function
Improve the function of blood circulation system, respiratory system and digestive system.
It is also conducive to the growth and development of human body
Improve disease resistance and enhance the adaptability of organism
Reduce the risk of heart disease, hypertension, diabetes and other diseases
Regular exercise
Can let the brain's excitation and inhibition process carry on the reasonable alternation
While maintaining the excitability of the nervous system
Avoid nervous system over tension
So as to eliminate fatigue and keep the mind clear
Optimistic attitude
Improper release of seven emotions can cause disease
According to traditional Chinese medicine, the basic relationship between seven emotions and five zang organs is
The lung governs sorrow and worry. If it is too sad, it will hurt the lung
The heart is happy, too happy is sad
Liver governs anger, and anger hurts the liver
Being positive and optimistic will lead to a long life and increase the body's resistance
Scientists confirm the link between mood and health
If you are depressed and depressed all year round
It will raise cholesterol and relieve pain.
Good mood, can promote the strength of physical health