If you can master "physical health", then can you master your life?
Life is precious, health is especially important.
Without health, everything is zero.
Huangdi Neijing says that "the foundation of life is Yin and Yang".
Between the heaven and the earth, the heaven is Yang and the earth is Yin. What people pursue in the middle is the balance of yin and Yang.
A healthy life is a state of internal stability, which depends on the balance of yin and Yang.
Yin and yang are like the two weights on the balance. Only when they are equal in weight can the balance be stable.
Once the Yin and yang are out of balance and the balance is tilted to one side, the balance is broken and people will get sick.
To achieve long-term health, one must always maintain the balance of yin and Yang.
What is "nourishment" in health preservation?
Raised Balance of yin and Yang That's right The balance of life.
Only when life is balanced can we avoid illness.
From heart disease, high blood pressure to cold and fever, all diseases are caused by imbalance of yin and Yang.
Yang is long and life is short, and if Yin is heavy, it will lead to disease.
Why do some people feel uncomfortable in two or three days? It's headache, chest tightness, shortness of breath, or imbalance of yin and Yang in the body.
If at this time, can not cause people's attention to the body, in the long run, serious body will be ill.
This is just like the ecological balance chain of an area has been broken, either drought or flood.
How can we not get sick?
Traditional Chinese medicine believes that all diseases are illusions.
The body through the "disease" way to give us early warning, help us find the root cause of the problem, change the bad lifestyle.
If it doesn't tell us, we won't know what's going on with the body.
"Disease is not an enemy, but a good reminder."
We should thank the disease, not hate it.
Health preservation is to let your body in a A state of harmony and balance.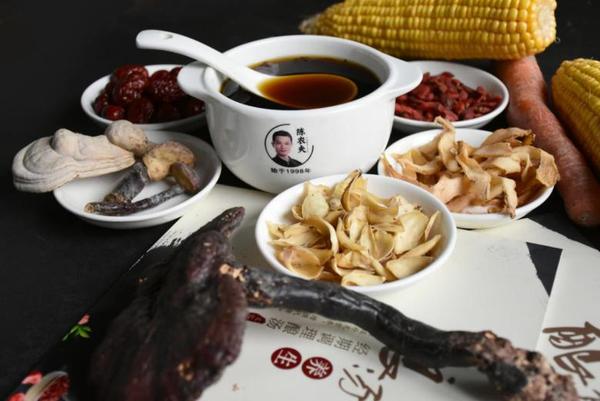 Only when When diet, exercise and mood are in balance You will be healthy.
Diet management + Exercise Management + mood management = vitality formula
Traditional Chinese medicine (TCM) is the earliest and most scientific nutriology in the world.
The tenet of traditional Chinese medicine is that medicine and food share the same origin.
After 17 years of research, Chen Nongfu has successfully developed a functional and curative medicinal diet combining traditional Chinese medicine and dietotherapy under difficult conditions.
Medicated diet is a substitute for food, and health preservation is integrated into three meals a day, There is no extra cost and no extra time.
Others eat rice three times a day, and What you eat three meals a day is 1; 2. Prevention of diseases; 3. Recuperation diseases; 4. Prolong life.
Medicated diet instead of meal, nourishment of body nutrients.
Sports, discharge body garbage and toxins.
Only when you are happy and calm can you be healthy.