Bad news!
80% of contemporary Chinese people are in sub-health and disease
A scene" Love entangled with illness and pain "It's always on
Years of physical examination, did not let us away from disease 。 When body The discomfort is ringing police Clock.
Disease is a process from invisible to tangible This is just The phenomenon of unhealthy state 。
At present, there is no instrument to check the early indicators (phenomena) before the onset of the disease, that is, invisible indicators 。 Intangible indicators can only be obtained through our physical feelings.
If the invisible symptoms are complicated with visible symptoms, it will be too late to go to the hospital for treatment.
Keep healthy, Diet medicine advocates: diet is better than medicine, prevention is better than treatment.
go to all lengths realization " take Disease prevention In three meals a day " Objective.
——Medicine and food homology = recuperation disease + health double health
Traditional Chinese medicine is the earliest and most scientific nutriology in the world.
Traditional Chinese medicine (TCM) is a traditional Chinese learning which integrates the essence of Yi, Buddhism, Taoism and Confucianism.
The core values of traditional Chinese medicine (TCM) are the nutriology of the whole human being (tangible material + intangible substance) that everyone understands and excels. Will the tangible food
Through 17 years of experience and Research on medicated diet, and more than 20 years of operation, Chen Nongfu has organized more than 100 service stations throughout the country, integrating traditional Chinese medicine and food with the same source, using medicine to borrow food power, and food to help medicine. Diet is better than medicine, and Prevention is better than treatment.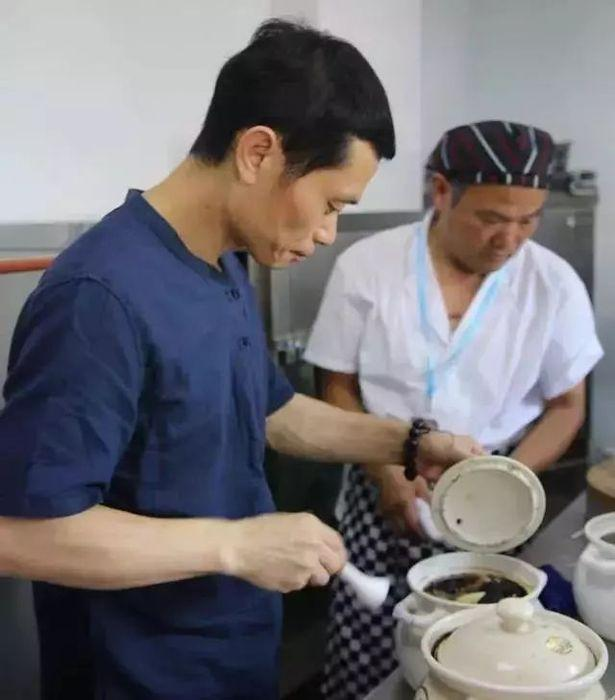 In the next five years, the plan will be spread all over the country's communities and strive to achieve the goal by 2030, To achieve that the whole people do not spend money, do not spend extra time can not get sick, less sick.
The concept of "medicine and food sharing the same function" is integrated into the daily three meals in our daily life. The "good medicine bitter mouth" in the medicinal diet becomes the "good medicine delicious" and becomes the daily diet, which is easier to eat.
- sports management, healthy body
Chinese medicine believes that it is easy to sit for a long time The spleen was injured, Long term inactivity may also lead to Problems with cardiopulmonary function There may be body soreness, muscle soreness, body stiffness, etc., and it can accelerate aging.
Yang Qi is the foundation of life. Exercise can raise Yang. If Yang Qi rises, vitality will be naturally vigorous.
Modern research finds: long term persistence Exercise produces a lot of sweat, sweat dredges pore garbage, expels toxins and garbage from the body, not only makes the skin cleaner and healthy, but also can enhance the immunity of the human body and make the body strong.
- emotional management, no illness
Seven emotions: joy, anger, worry, thinking, sadness, fear and surprise.
Under normal circumstances, changes in the seven emotions have little impact on health and will not cause any diseases.
Once there is too much stimulation inside and outside, it will lead to many diseases.
According to traditional Chinese medicine, the basic relationship between seven emotions and five zang organs is as follows:
Lung governs sorrow and worry; Liver controls anger; Spleen dominates thinking
Everything in the world is complementary and complementary. If the body bears too much negative emotions, it will lead to physical and psychological diseases.
In order to be healthy, you should manage your emotions, keep your mind calm, optimistic, happy, and give positive energy.