In the fight against the epidemic situation, people's living habits have been quietly changed. It has become a new normal to wear masks and wash hands at home before going home. In the post epidemic era, with the improvement of people's health awareness, the big health industry has ushered in a "shining moment".
A hundred flowers blossom and a hundred schools of thought contend
One of the important reasons why Chen Nongfu medicated diet has been promoting the development of health business in recent years is the huge market behind it. China, which has entered the aging society, will breed a huge health industry market. According to the prediction of professional institutions, the market will exceed 10 trillion in the future. Which enterprise can stand firm in this market or even occupy an advantage, can obtain a strong power of long-term development. After all, this is a huge market with a scale of more than 10 trillion yuan in the future. Being able to take a share of this market will undoubtedly become a huge driving force for the rapid development of the enterprise.
In the external view, the current domestic health industry consumption market is still in the early stage of development, and there are still some problems such as the industrial chain is not centralized enough and the business model needs to be improved. But there is no doubt that the future of the market will be bright. According to relevant data, China has become the second largest medical beauty service market in the world in 2018, and the fastest growing market in 2023 in the world. These data fully show the current good state and bright future of China's health industry market.
In addition to the huge potential of the market, policy support also injects a boost to the development of China's health industry market. On January 6, 2021, China's ten ministries and commissions jointly issued a notice to encourage property enterprises to carry out pension extension services. This points out the development direction for those enterprises with endowment qualification or pension industry, and also provides preliminary policy support.
Tap the needs of users and create a diversified ecological closed loop of health care
Based on this , Starting from the rescue of serious diseases, Chen Nongfu has made great achievements in business structure and development over the past 23 years. He has successively launched "medicated food soup", "medicated food hotpot", "medicated chicken" and "medicated diet cuisine", and gradually upgraded from a single business to a health protection matrix of the whole industrial chain, It is committed to building a diversified and comprehensive health insurance ecological closed loop, fully practicing the concept of "a little bit healthy every day".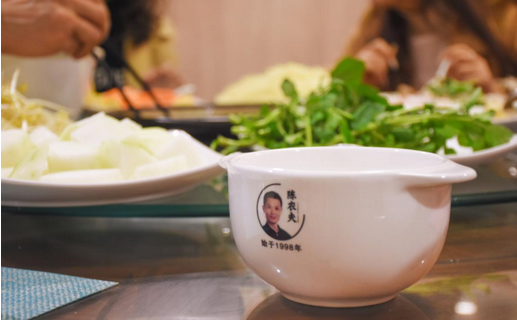 In recent years, it has been pursued by many small and medium-sized investors as well as countless millionaires. They all think that the pharmaceutical food franchise store industry is a lucrative industry, but the high profit is from where, I am afraid many people do not know. As a benchmark enterprise and well-known brand in China's medicated food franchise store industry, Chen Nongfu's franchise stores in 30 provinces and cities, more than 300. For the cost control and profit analysis of medicated food franchise store industry, Chen Nongfu medicated food should have the most say. Chen Nongfu's medicated diet, which has dietotherapy, has always been from the perspective of users, thinking about how to prepare for a rainy day before their illness, how to seek help in case of illness, how to tide over difficulties, and how to establish a security service protection system after illness.
Word of mouth to promote high quality development of big health industry
Chen Liangfeng, founder of chennongfu medicated diet, said: "my original intention is to make people not get sick, not to make money, not to make national wealth difficult. Therefore, the company does not have any foreign experts and professors on temporary posts, nor do some experts and professors like other companies to set off the image! I'm determined not to do that. I have a real dream. I will never waver in my life. Who loves or doesn't believe me? I disdain celebrities and certificates to package the image, and firmly do a good job of word-of-mouth. When I was a child, doctors relied on word-of-mouth, and now doctors rely on their titles. I personally still recognize word-of-mouth. " Not relying on the title background, not relying on celebrities and experts, from research and development to promotion, from 1998 to now, wherever you go, let your experience be your original intention.
Under the background of the rising period of big health industry, Chen Nongfu medicated food sticks to the original mission, adheres to the long-term principle, continuously improves the ecological closed-loop of health protection, and provides users with intimate products and services, thus winning the favor of hundreds of millions of users and becoming the leader on the grand health track.