Dear brand founder Mr. Chen Nongfu

Dear friends and family
    hello everyone! Thank you for being here to witness the great moment of our career! A few days ago, when I learned that the headquarters authorized our general agent in Dongguan, I was extremely moved and excited! I am moved because the headquarters has been sparing no effort to support me and lead us forward since contacting the brand of Chen Nongfu! I'm excited because I have been running Chen Nongfu brand for only 15 months. I'm very flattered. From now on, I will stand at a new starting point and lead my team to a higher stage.
      I'm thinking, how can we get this award? The headquarters replied to me like this: Although the business data did not fully meet the expectations of the headquarters, the establishment of cultural belief, cultural landing, family culture and love culture basically met the expectations of the headquarters, and the authorization of the general agent was an encouragement and affirmation to us.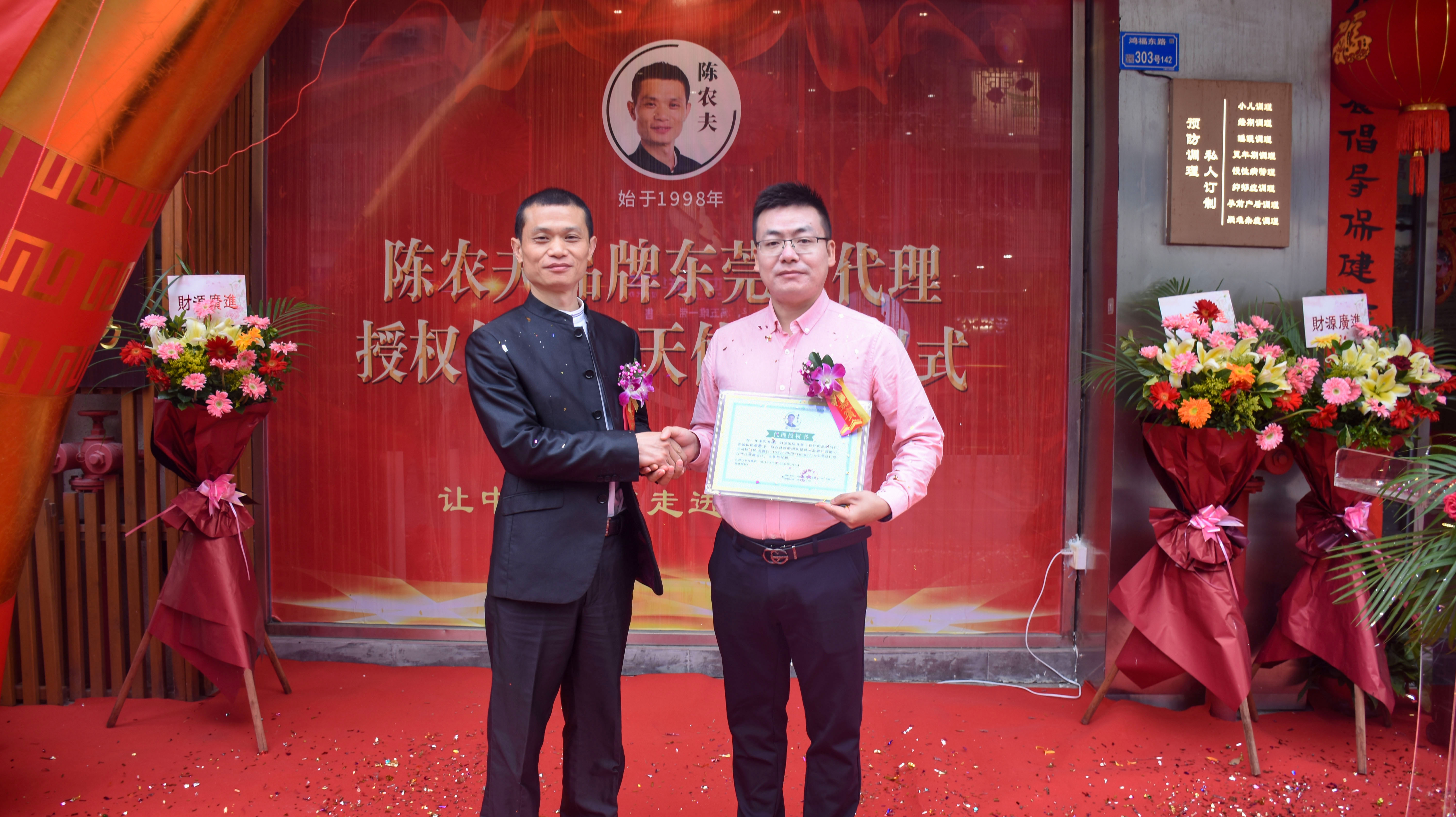 Yes, since its establishment, our Dongguan game5173.cnpany has been adhering to Mr. Chen Nongfu's business philosophy of "managing happiness with love". We understand while we do, and improve while we understand. From every bit of operation, we focus on the purpose of "everything is to make you not sick", and spread the concept of "a little bit of health every day" in action. The greatest business model in the world is altruism. How much money we make is never the first way to think about serving our customers. Customers' health is always the first. We pay attention to whether customers are happy to come to the store, whether our home culture is good enough, whether the atmosphere is warm enough, and how many happy, touching and exemplary events occur in the store every day. Our original mind and character, like our soup, are subject to long-term testing. A good home culture is inseparable from the joint creation of each customer and the hard work of all employees. So today's empowerment ceremony is for all of us.
    Although there is pressure, it is more about responsibility and mission. I understand that the general agent is to implement and sort out the development steps and implementation plan of Dongguan market according to the macro development strategy of the headquarters, and how to let more people know us and be healthy because of us. At present, there are 4 community food therapy centers in Dongguan area: Dongcheng Tianjiao Yufeng head office, Nancheng Jinghu Chunxiao store, Nancheng Jinyu Huafu store, Nancheng rose international residence store. In addition, our company also has a community store in Lankao County, Henan Province. At present, the trial operation of Nancheng Jinyu Huafu store is in full swing. In less than a week, there has been a scene that we have to queue up to make an appointment for soup. It's not that we do well in marketing. I believe that good products have their own reputation, and market feedback is the best proof. This year, Chen Nongfu brand will surely benefit thousands of families in the urban area, create a certain brand influence and word-of-mouth communication power, spread to surrounding towns around the urban area, and gradually realize the blooming of Dongguan market. However, the community food therapy center is only one of our brand's business models. The life and life ecological chain of Chen Nongfu's angel's home is centered on public health. The industrial chain involves: Maternity club, rehabilitation center, elderly's Hospital, traditional Chinese medicine hall, pastoral health care base, traditional Chinese Medicine Culture Village, eight major cuisine chains of food therapy, humanistic Datong app, etc. It is well known that big health industry is the future development trend. In this wind outlet, Chen Nongfu brand has been precipitated for 22 years, and it will be accumulated. Such a huge healthy ecological industrial chain will have a long way to go by its own efforts. It needs more and more people with angel heart to build a beautiful, harmonious and healthy home. We also welcome people with lofty ideals to build a great blueprint together.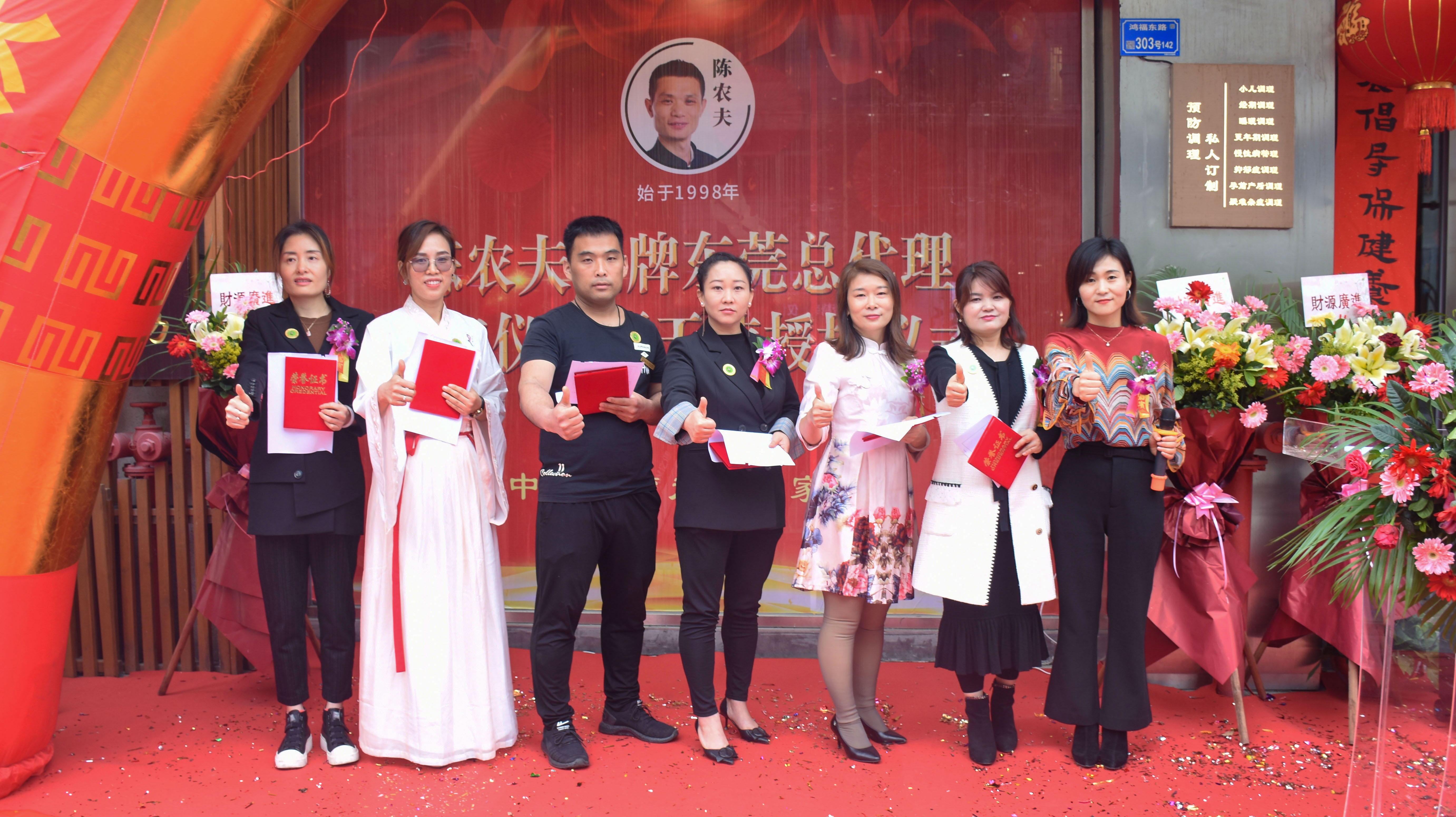 2021, ready to go, I firmly believe that under the leadership of the headquarters, I can do a good job in the layout and development of Dongguan market, so that more and more communities become our angel communities, and more and more people are healthy and happy because of our existence.
      Thank you!