The size of a big country lies not only in its developed economy and huge size, but also in its cultural prosperity and exemplary role. With China's rising day by day, how can we get rid of the cultural sadness of the past century, rebuild cultural confidence and meet the great rejuvenation of China?
TCM may be a breakthrough!
Because I have been engaged in the teaching and research of Chinese culture and Chinese philosophy for a long time, I have had a lot of thinking about the problems of traditional Chinese medicine. Chinese traditional medicine is not a simple disease medicine, but a comprehensive humanistic life science, including philosophy, art, religion and so on. It is a kind of knowledge about life wisdom and life art, which was called "the tool of life" by the ancients.
As a part of Chinese traditional culture, traditional Chinese medicine is the embodiment of Chinese traditional culture and humanistic spirit. Therefore, I have been saying that to understand the spirit of Chinese traditional culture, only through medicine and medicine can we embody many abstract ideas in Chinese traditional culture at the practical level.
Therefore, learning Chinese traditional culture and Chinese philosophy can only stay at the level of abstract theory, without perceptual knowledge.
Traditional Chinese medicine can recover the soul of traditional culture
If I were to summarize the current situation of Chinese traditional culture, I would use four words - lost my soul. We need to get the soul back, so that the whole country can be strong.
Since modern times, Chinese people's confidence in traditional culture has gradually disintegrated in the war and ideological change. From the Westernization Movement to the reform movement of 1898, then to the revolution of 1911 and the new culture movement, slogans such as "Chinese style and western use", "reform through the ancients" and "down with kongjiadian" have been put forward one after another. Chinese society has experienced a transformation from technology, system to ideology.
It is in such a transformation that the status of traditional culture is gradually reduced, and Western ideology and culture occupy a dominant position. The result of measuring Chinese culture with Western ideas is that we have lost the subjective consciousness of traditional culture. Today, there are still many people who believe that China's thousands of years of civilization is a burden for China's modernization.
In order to realize modernization, a nation must be rooted in its own tradition and culture. At present, Chinese traditional culture is "lost in spirits", we must find "soul" again.
"Soul" is "Tao", which is the fundamental understanding of all things in the universe. It is the content with certain core value in Chinese culture. The way of saints is one word - middle.
Confucianism, Buddhism and Taoism, the main part of Chinese traditional culture, all emphasize "Zhong". Confucianists speak of "Neutralization"《 The doctrine of the mean says that "to achieve harmony, heaven and earth position Yan, all things nurture Yan", "Zhongye, the great foundation of the world. Harmony is the way of the world, reaching the state of "Neutralization". Heaven and earth are in their place, and all things have their own place.
Taoism says "keep the middle"《 Tao Te Ching says that "it's better to keep the middle than to say too much.". Buddhism says "air". According to the Buddhist Classic Zhonglun, the Dharma derived from karma is empty, pseudonymous and moral It means that on the one hand, we should see through this unreal and impermanent world, on the other hand, we should also see "pseudonym", that is, mirage.
What is the wisdom of "Zhong"? As the saying goes, there is Tao in the world, and the Tao follows the nature, which means "Zhong"《 An important concept in Tao Te Ching is "Inaction". It advocates conforming to the laws of nature and maintaining the natural nature of things. Chinese people often say "do everything in one's power and listen to the mandate of heaven", which expresses exactly this meaning.
One of the most fundamental theories of health preservation in traditional Chinese medicine is to let nature take its course《 Huangdi Neijing · Lingshu Jing · benshenpian "says:" the health of the wise must be suitable for the four seasons, suitable for the cold and heat, and live in peace with joy and anger, festival of yin and Yang and regulation of hardness and softness. If so, the evil will not come, and you will live a long time. "
According to the theories of yin and Yang, five elements, deficiency, excess, cold and heat, TCM emphasizes the correspondence between man and nature, keeping the five zang organs and six Fu organs and emotions in a moderate and peaceful way. Herbal medicine, insect medicine and mineral medicine of traditional Chinese medicine all come from nature. Chinese medicine also attaches great importance to the characteristics of the four seasons, time and climate, and adapts measures to people, time and local conditions.
The idea of health preservation of traditional Chinese medicine emphasizes that subjective initiative should not be exerted too much. Lu's spring and Autumn Annals points out that "health should not be harmed by good health". Our biggest problem now is that we don't know the difference between life and death. We value our body too much and try our best to make up for it. On the contrary, it harms "life".
Traditional Chinese medicine can reflect the fundamental characteristics of Chinese philosophy
If you don't know Chinese medicine, you can't grasp the foundation of Chinese philosophy, and you can't understand the fundamental spirit of Chinese culture.
01 Holistic view
Chinese philosophy emphasizes holistic connection and dynamic balance, and the theoretical system of traditional Chinese medicine is established on the basis of holistic view. Traditional Chinese medicine believes that the human body is a complete and interrelated whole. It should be said that one of the most fundamental bases of traditional Chinese medicine is to treat the living body in such a dialectical way.
Traditional Chinese medicine (TCM) will never treat the head and foot with headache and foot pain, but it is a kind of overall adjustment, focusing on strengthening the foundation and cultivating the yuan, and treating both symptoms and root causes. The prescriptions of traditional Chinese medicine also pay special attention to the main medicine and auxiliary medicine, pay attention to the monarch, the subject and the assistant, and regulate the balance of the five viscera and six Fu organs through the overall effect of compatibility.
Modern medicine has deconstructed many concepts of traditional Chinese medicine. For example, the division of traditional Chinese medicine does not conform to the characteristics of traditional Chinese medicine. As Su Dongpo, a literary giant of the Song Dynasty, said, "things are the same, but understanding their meanings is not appropriate. It is the decline of medicine if we divide the departments into different departments. "
02 Intuitive thinking
Chinese philosophy emphasizes intuitive thinking, corresponding to the traditional Chinese medicine "look, hear, ask and understand". Reason and intuition are two indispensable aspects for us to know the world and ourselves. Modern scientific thinking attaches importance to rationality, belittles intuition, and holds that intuition has no scientific basis. If this kind of misreading is not broken, it is impossible to restore cultural confidence.
Chinese traditional culture attaches great importance to intuition and emphasizes that it should be raised to the level of "Tao". Su Dongpo once said, "on the form of painting, you can see the neighborhood with children." Chinese ancient paintings do not draw shape, but a kind of artistic conception, which often contains profound truth. The artistic conception and truth need to be understood, and this kind of understanding can only be understood, but can't be expressed in words. As we often say, "it's like forgetting words and getting content and forgetting images"《 The Analects of Confucius said that to understand the world, we should "learn from school and reach the highest level", which can be said and practiced. And Shangda needs to understand and express this meaning.
Traditional Chinese medicine can embody the practical significance of traditional culture
In order to restore self-confidence in Chinese traditional culture, we must see the effectiveness of Chinese traditional culture in solving practical problems. TCM is one of the most persuasive means.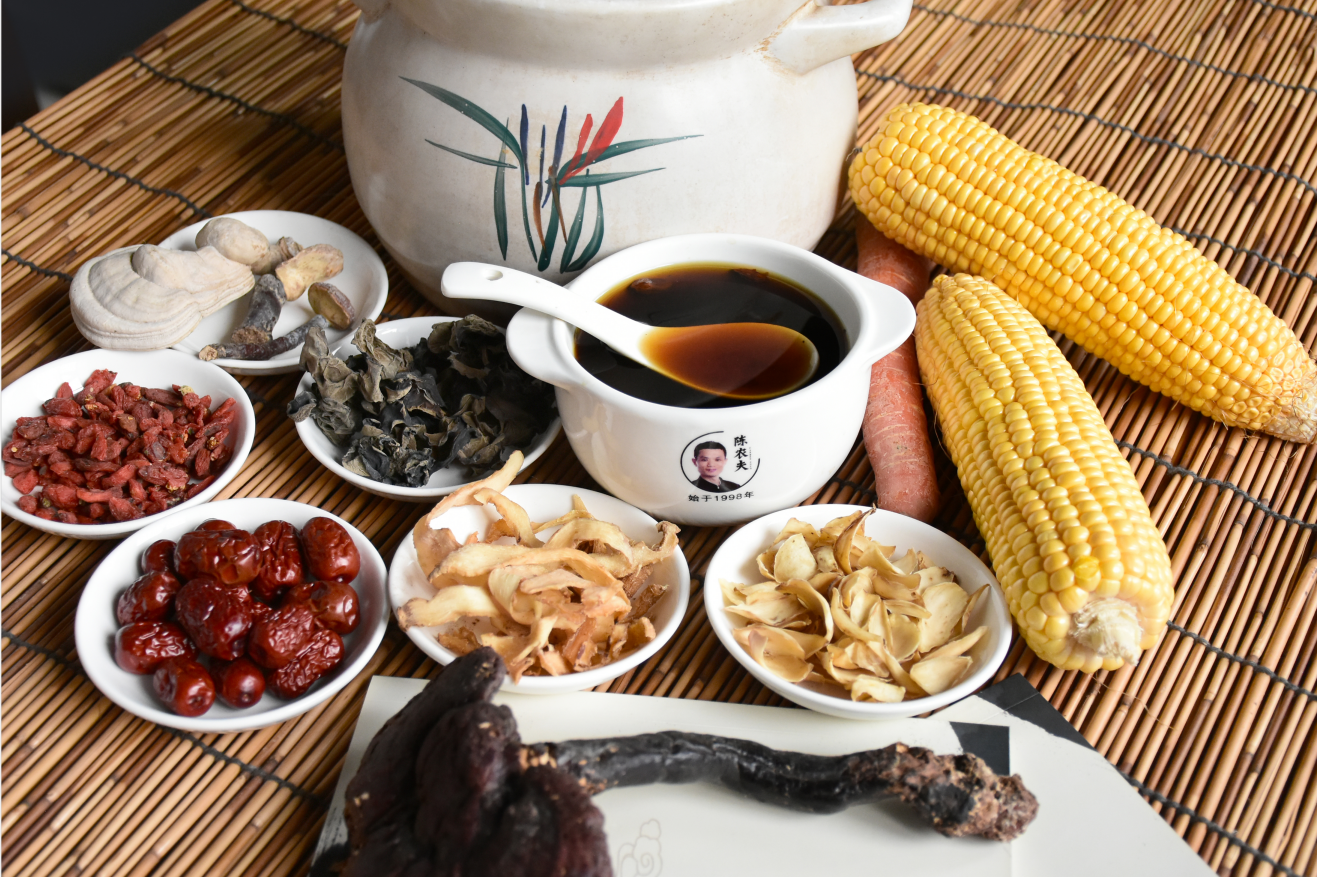 Chinese traditional culture can be divided into two levels: "Tao" and "art". Tao is man's fundamental understanding of all things in the universe, and "art" is the practice reflected by this understanding. The mission of Chinese traditional culture is to understand, practice and preach the Tao. Its life realm is based on Tao, comprehension and demonstration.
The relationship between "Tao" and "art" can also be understood as the relationship between "upper learning" and "lower learning" emphasized by Confucianism. Those who have reached the highest level are those who have attained the way of heaven and life, while those who have learned from others have learned concrete skills and daily life. Those who have learned below can be taught by words, and those who have reached the highest level must be understood by heart. In other words, "Tao" can unify "art", and "art" can also achieve "Tao".
I have always stressed to my students that they must learn two "Yi". One is the "medicine" of traditional Chinese medicine, and the other is the "art" of traditional Chinese art. Only through these two "Yi" can we grasp where the humanistic spirit value and characteristics of Chinese traditional culture are.
Traditional Chinese medicine (TCM) is based on the concepts of harmony between man and nature, interaction between man and nature, overall correlation, dynamic balance, conforming to nature, neutralization, the growth and decline of yin and Yang, and the five elements of Shengke, etc. from the perspective of holistic life, TCM constructs a complete set of theories and methods for the prevention and treatment of diseases, such as taking care of life, sustaining life, reaching life, nourishing life, strengthening life, respecting life, valuing life, etc., and using acupuncture, massage, and so on The theory and method of massage and classical prescription.
This is very complete. There are very rich theories and methods from treating the disease to treating the disease. Traditional Chinese medicine is closely related to the thoughts of Confucianism, Buddhism and Taoism in Chinese traditional culture.
Traditional Chinese medicine (TCM) is an integral part of Chinese traditional culture. Its theory and practice fully reflect the fundamental concept and thinking mode of Chinese traditional culture. The concept and treatment of traditional Chinese medicine can help people recover their health. People can experience the philosophical wisdom of yin and Yang and five elements, Tao following nature and the significance of "Tao" through the intuitive experience of TCM health preservation and treatment of diseases. At the same time, we can also see the practical significance of Chinese traditional culture.
Understanding TCM is of great significance to understand the spirit of Chinese traditional culture and restore the confidence of Chinese culture. It can be said that if the spirit of Chinese culture is to be re recognized, it depends to a great extent on traditional Chinese medicine, and the revival of Chinese traditional culture depends on the revival of traditional Chinese medicine.