1. Do we need to have regular physical examination?

A friend called me and said how to deal with sudden stomachache. I instructed him to press several acupoints, and he was much better. I suggest that he still have to go to the hospital to have a check-up. Although it doesn't hurt much now, the stomach problem still exists there. We don't mean that stomach trouble happens suddenly, it happens suddenly. He said it's ok now, and we'll talk about it later. All of a sudden, I felt that I had done something wrong. Without my guidance, he would have gone to the hospital for treatment. If he really found out the problem, he could prevent the further development of stomach disease.
People often ask me, do we need a physical examination? From a personal point of view, it is not the physical examination itself that matters, but whether a person is aware of his own problems. I told them that when you are aware of your health problems and are willing to add to your health a little bit every day, you don't need a physical examination and you won't have much problems. But if you are not aware of your own problems, I suggest that you should go for a physical examination. When you see that there are problems in your health, you are willing to change it. I think it is necessary to have a physical examination. Of course, some people are not willing to change after the physical examination, so don't waste money to go to the physical examination. Some people are scared out of their lives after the physical examination. This kind of people don't want to do the physical examination. It's better to add to the health and be a little healthier every day.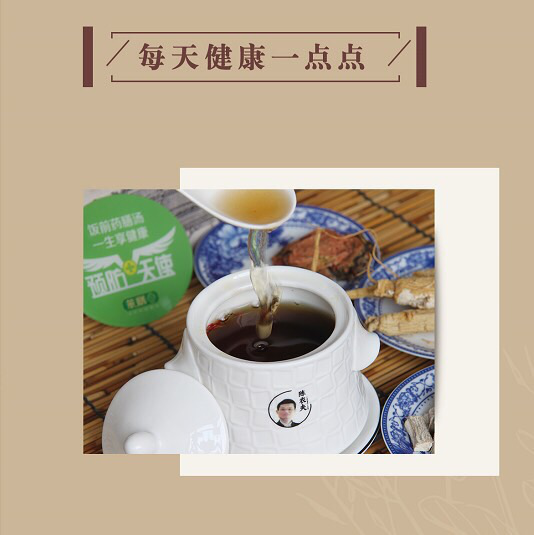 2. Prevention is the key to health

One morning in early winter, Xiao Wang, who always liked to joke, sat on his seat with his abdomen covered and his face twisted together. From the inspection of traditional Chinese medicine, the little girl had dysmenorrhea. I went over and asked, and she said yes. I let her drink a cup of warm ginger sugar water, quickly relieve pain with traditional Chinese medicine, I told her, usually drink less frozen milk tea. Xiao Wang said helplessly that before the holiday, he would be very irritable and wanted to drink cold drinks. I said, this is the root cause of dysmenorrhea. Don't drink cold before your period. Drink warm water and run more often. The circulation of Qi and blood is good. Before and after your period, you will not feel so bad. After your constitution changes completely, drinking cold drinks will not cause too much sensation. This is just a common problem for many women, but if it continues, it is not dysmenorrhea, it is easy to cause uterine fibroids, the disease is not sudden, just a sudden attack.
3. If you want to be healthy, don't be too self-contained and enjoy less.
Insomnia has become a worldwide problem. Many young people don't think they are insomnia, they just get used to staying up late. A friend used to sleep well, but recently he said that he could sleep late. I asked him if he had something on his mind recently? He said no. he just read a novel and went to bed at 12 o'clock. Later, he saw one or two o'clock in the morning before going to bed. Occasionally, he saw that he went to bed at three o'clock. In fact, this is the biggest reason. People have a biological clock. When they often sleep at a certain time, the pineal gland of the brain secretes melatonin, which affects people's sleep. However, when the biological clock is broken and the time is delayed, the biological clock has the memory function and can not sleep until the later time. The adjustment of this biological clock is related to age. It can be adjusted quickly when you are young. The older you are, the weaker the adjustment ability is. So it's difficult for this friend to go to bed early after staying up for a few nights. Therefore, we can't be too happy with our own temperament. We should have a plan. We should be cruel to ourselves. We should go to bed early and exercise when we should exercise. Chen Nongfu said that a little bit of health every day, so that our health can be guaranteed.
4. Emotions have a great impact on health.
Some time ago, I saw a male friend in his thirties. After looking at his tongue, I said that you are very depressed recently? He said the chest area sometimes hurts and needs to take a deep breath to get better. He said that there are some things that need to be solved recently, but they have not been solved yet. This is typical of chest tightness and pain caused by stagnation of liver qi. In another case, a former female colleague recently reported chest pain. After chatting, she said that she often fights with children. When older children go to primary school, they often need to tutor their homework, and there is no day when they don't get angry. I said, this has been several years, you get angry and say children, children have changed? This is not good for the child, and may affect the child's later mood. All things should be well communicated, more love and patience, and more consideration from each other's point of view. In fact, chest pain, later either heart problems, or later breast problems. So it's important to focus on your emotions. Chen Nongfu also said that love and happiness are "immortal water". To manage one's emotions is to move forward to health.
In order to prevent the occurrence of diseases, the concept of health is very important. Wang Yangming said that the unity of knowledge and action, here I also want to say that knowing to achieve health is equal to getting health, and people who are physically and mentally healthy have a better sense of happiness.