From the diagnosis of the disease to the brain blank death
It's only seven years
"Curse of God" —— Alzheimer's disease
What terrible disease is it?
The therapeutic drugs that have been put on the market can treat the symptoms but not the root causes
Clinical trials have failed so far
Why is it so difficult?
New ideas for Alzheimer's syndrome? prevention
Treatment - Alzheimer's! wrong! The idea is wrong
Prevention - Alzheimer's is fundamental
As a medical problem, the cure of Alzheimer's disease has been challenging scientists and pharmaceutical companies all over the world for many years, torturing all patients.
In such a grim situation, Today, farmer Chen He was raised Prevention of Alzheimer's disease Of New ideas. In the end, his new idea is what?
I think Alzheimer's disease is the deficiency of nervous and brain cells, and the source of this deficiency is the problem of nutrition distribution and absorption caused by hepatobiliary metabolic syndrome.
At present, western medicine can not detect this problem, just as western medicine can never detect such diseases as headache, dizziness, irregular menstruation, palpitation and depression. It can only be called "sub-health". It can be detected only when there are obvious cerebral infarction, myocardial infarction or related diseases.)
For decades Progressive nutrient deficiency, cause Neuritis and atrophy of vexation cells, It's time for the attack People are old and frail, Come back for treatment It's too late, So Alzheimer's disease Not in therapy, And it's important prevention.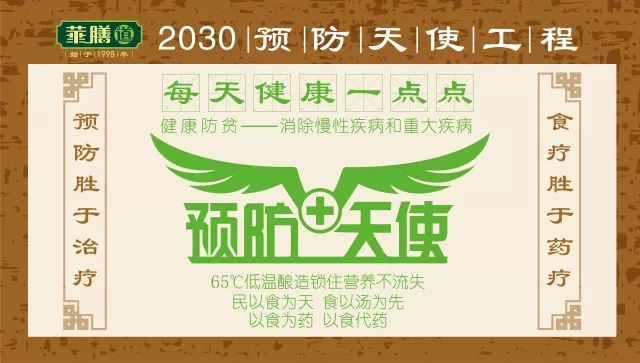 It's very common at present Superstition in western medicine, As a modern medicine, western medicine has its absolute Scientific, But there's no doubt that it's going to study us human body this "The little universe.", Distance return Very far away, Maybe more Hundreds of thousands of years.
In fact, we human beings There is something about it One sided pursuit, Be a Western Medicine anticatarrhals Bring us benefit When , We are partial to western medicine Exaggeration!
And so, subversion We are Grandfather Mao Group prevention and control, prevention first Of The core idea, Change to Re treatment thought Re treatment Thought causes us Disease is rampant, Also gave birth to western medicine science good name! Let's western medical science and technology display one 's skill to the full, And we human health Sure Suffer, become It proves that western medicine is powerful Of Victims" White mouse ". For our traditional Chinese Medicine "Shangyaoweibing" The thought of Numb and indifferent, despise!
According to the current number of diseases, it can be said that it is the most in the past 5000 years! There are about 400 million confirmed chronic diseases, 200 million carriers, 20 million stroke patients and 5 million cancer deaths every year!
This is the consequence of light prevention. From the above simple figures, we can see how serious the phenomenon of "returning to poverty due to illness" every year!
Because of so many diseases, so many people need health! Our merchants aim at this point, often at all costs "Salt on the edge of the knife" and "worse" Of the patients.
For example: some private hospitals, such as: some andrology, infertility, cancer, and so on, where is the most urgent for patients fool !
There are a few infertility, the ultimate treatment is not money and money! Infertility is a good treatment caused by inflammation, is a congenital development problem, it is not treated at all, it is endocrine problems, as long as the regulation of endocrine, but our infertility is not everywhere to seek medical treatment, listen to advertising!
Another example: our high incidence of hypertension, diabetes, western medicine look at the data every day, in addition to Take medicine for a lifetime namely Diet control As time goes on, various complications emerge in endlessly. As a chronic disease, hypertension and diabetes itself is a kind of "life disease". For people with better physique, they can completely eliminate their roots through diet and exercise. Nowadays, most of our diseases are surgical excision, regardless of the cause, Cut it off! Can't see, meaning equal to good ! Or you can't stop taking medicine all the time.
However, we all believe in the so-called western medicine science, delaying the best conditioning period, resulting in too long delay. When we wake up, our physique is already very poor (because of long-term control of diet), and it is more difficult to recuperate.
Therefore, we should not blindly believe the same or not, we should analyze it rationally, objectively and fairly. Both Chinese and Western medicine are scientific medicine, but the direction is different, the theoretical performance is not the same, and many are the same.
Traditional Chinese medicine (TCM) has been a natural nutrition medicine since ancient times. It pays attention to dialectical diet and disease-based diet. It advocates prevention as the theoretical basis around the same origin of medicine and food and the same function of medicine and food In traditional Chinese medicine, our three meals a day is called medicine, but the delicious food is summed up as three meals a day, and the bad food is used as conditioning and health preservation.
The nutrition of modern western medicine has been available for thousands of years, and it is more scientific than western medicine. Western medicine is only summarized into seven major nutrients, and we should continue to study it. We don't know which day we will deny some.
According to the dialectics of five zang organs, nutrition is introduced into meridians and viscera, and diseases are classified into nutritional diseases. The prescription of traditional Chinese medicine is actually the combination of five Zang Fu organs, which is based on the four Qi, five flavors and five elements of traditional Chinese medicine, To the phenomenon of mutual generation and restriction of the five zang organs to dialectical diet, because of the disease of the diet for nutritional conditioning compatibility.